corporate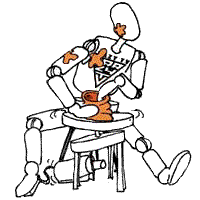 Shaping your international corporate culture through media can be an overwhelming task. Language differences, interoffice politics and those long flights are enough of a challenge without worrying about the local production logistics and cultural sensitivities that Crazy TV handles everyday for our clients. Let us assist you in the following areas of corporate media:
* Image videos and films
* Events and press conferences
* Research & marketing videos
* Training and recruitment videos
* Annual meetings
* Re-purposing and localizing libraries
* Satellite uplinks, interoffice broadcasts
* Production support and coordination
Don't let our name fool you, we may be crazy about creating media but we believe in preparing productions that are cost-effective, transparently bid and followed through professionally and on time.
So let us help you sculpt your image in Asia!